The Original Graves Barns & Buildings
A Maritime Company
---
Help Wanted
Looking for Supervisors, Carpenters and Apprentices
Benefits and competative wages. Email resumes to inquiries@GravesBarns.com
---
The Graves Advantage
Leaders in the industry with over 40 years of innovative designs to suit every need.
Proud to serve all 3 Maritime Provinces with friendly and courteous service.
Peace of mind knowing that we are fully insured and safety trained.
We are specialists in garage and storage barn construction.
Skilled tradesman with both classroom and industry training.
Fair and competitive pricing with many different payment options.
Choose from our standard designs or have a custom building designed and built for you.
Free estimates and on site consultations by our experienced staff.
We stand by what we sell and offer a 2-year warranty on all of our products.
Our History
Graves Storage Barns was founded in 1974 by husband and wife team of Lorne and Mary Ellen Graves, the company has grown along with the family. The two sons and daughter have all been involved on the company and are the key to the future.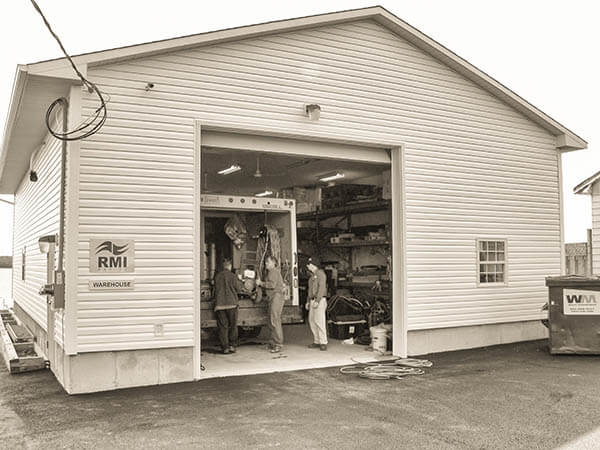 Lorne's destiny in the building industry was sealed at the age of 12 when he removed the aging back stoop from his dad's family farm house and rebuilt it using a wooden handled hammer and a well-used hand saw. The lumber was taken from his father's lumber pile that was cut and milled on the farm for other uses. He should have related his plans to his father before he started but the finished project saved the day. Lorne developed a strong work ethic working in the hay fields and woodlot on the family farm and over summer breaks during high school and university he learned his carpentry skills working with local skilled craftsmen building neighbourhood homes. Back then, the local craftsmen built custom homes from the foundation to the finish trim.
A strong interest in construction led to a university degree in Industrial Education for a career in teaching carpentry and drafting. Lorne was not a person who liked to be idle so in the summer of 1972 he began to design and build small storage sheds to replace the metal sheds that were blowing away in the wind. He soon realized that a teaching career would have to be put aside to meet the growing demand for his "Graves Barns". Lorne was determined that his buildings would be built with top quality materials and workmanship. His wood structures are still standing after the Groundhog Day storm in NB, Hurricane Juan, White Juan and other devastating storms, a testimony to the tradition of quality and endurance that he established.
Quality construction requires a strong knowledge of the newest and best materials and techniques. An Industrial Education Program provided a strong background in construction materials and techniques of the day. Numerous courses and research have added to this strong background and kept him current with constant changes in the building industry.
Major courses include: R2000 Builder, Energy Efficiency, National Building Code, Computer Assisted Drafting and Design (CAD), 3D Drafting Techniques, New Home Warranty training and many other related courses.
The building industry has been Lorne's lifelong interest and he has given back by serving on several committees and organizations. Over his 40 year career, he has served as President of the New Brunswick Home Builder's Association, President of the Moncton Home Builder's Association and served on the Canadian Home Builder's Association, Atlantic New Home Warranty Program, Training Committee of Atlantic New Home Warranty, NB Housing, Minister Advisory Committee for building inspections in New Brunswick and many others.
Lorne's son, Steven, has 25 years experience with the company as a member of the crew and as project manager. He now resides in Halifax as the regional manager.
The Graves family is pleased to have been part of the building industry for the past 40 years and look forward to many more enjoyable years providing quality products to Atlantic Canadians. A sincere thank you from our family to all of our great clients.
FOUNDERS NOTE: Any successful company requires dedicated, skilled employees and I am fortunate to have some of the best. They are loyal, dedicated, skilled and invaluable to our company's success. Some employees have been with us since the early years 40 years ago, and others have brought their skills and joined us along the way. To all my dedicated employees, my heartfelt thank you!
Lorne Graves President
We Specialize In
.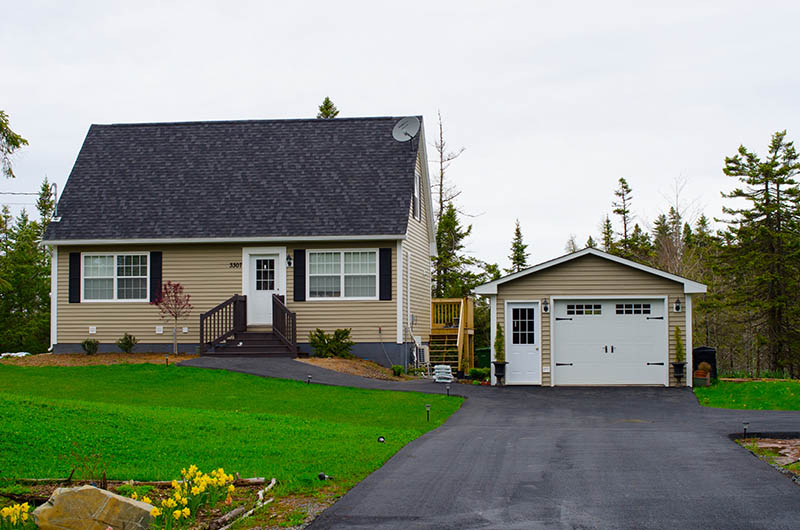 Specializing in Garages & Storage Barns for over 40 years